June 30, 2022
Benefits of Becoming a Cosmetologist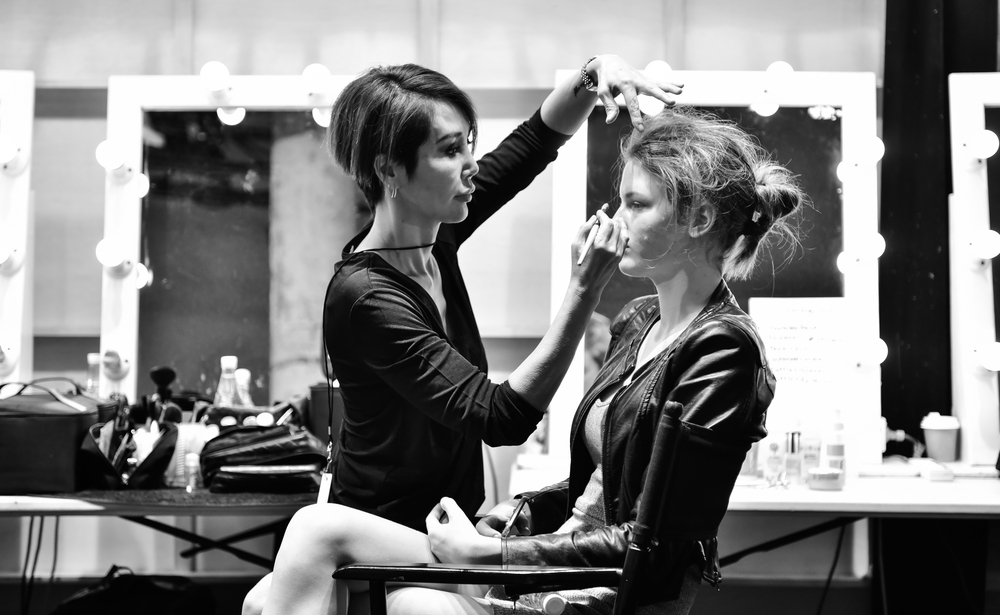 Do you have a passion for all things beauty? If you're always using your creative edge to do your friend's hair and makeup, then a career as a cosmetologist could be the perfect fit for you. Whether you're getting ready to graduate high school or you've been thinking of changing your career, it's never too late to start doing what you love. At COLLECTIV Academy, we believe anyone who has a love for beauty should be able to pursue a future they are passionate about.
On top of being able to do what you love every day, there are many benefits to becoming a cosmetologist. We've put together some of our favorite benefits of working in cosmetology to help you imagine what your future in beauty could look like. Check them out to see if a career in cosmetology is right for you.
Being Apart of an Ever-Changing Industry
One of the best parts of joining the beauty industry is that there is always something to learn. The industry is ever-changing as there are always new trends and techniques happening. One of the reasons cosmetologists have high job security is because of their ability to learn current trends and help their clients achieve the looks they want.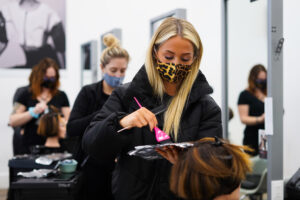 Unleash Your Creativity
As a cosmetologist, you get to unleash your creativity daily through different beauty services. You can create unique color combinations for your clients, try out new haircutting techniques, play around with different styles, and more. As you continue to develop your skills, it's fun to see how you're able to give clients the look they want while also incorporating your own personal style.
Schedule Flexibility
Another key benefit to a career in cosmetology is that there is typically a lot more flexibility. If you do work in a salon, you may be allowed to set your work hours around appointments. Or you can rent a booth yourself and create your own schedule. Whether you work as a commission salon stylist, freelance makeup artist, or self-employed cosmetologist, there are plenty of opportunities to create a flexible work schedule in the beauty industry.
Plenty of Career Opportunities
Because the beauty industry is ever-changing, there are always new opportunities arising. Meaning there could be lots of career opportunities for talented people, especially those who want to become cosmetologists.
Believe it or not, cosmetology goes beyond hairstyling and salons. While it's still a great career, there are still other career opportunities you can pursue in cosmetology. These include:
Salon owner or manager
Beauty school instructor
Waxing specialist
Beauty product sales consultant
Beauty magazine/blog writer
Beauty product or business consultant
And more!
Cosmetologists also have the opportunity to expand their skill sets. Adding esthetician training, barbering skills, or other special skills can help open even more doors for your career.
Helping People in an Enjoyable Environment
The majority of cosmetologists will tell you how fulfilling their careers are because they get to help their clients achieve their beauty goals. You will be able to perform your client's service from start to finish and make the decisions on what cut or color is best based on your client's needs. Because you'll most likely be working in a social environment, you'll be able to make meaningful connections with clients and others you're working with.
​​Whether you decide to work in a traditional salon or open your own place, you can work in casual, fun environments. Often, cosmetologists get to dress however they want – and most cosmetologists love to experiment with hairstyles, makeup, and appearance. Giving you the freedom to express yourself.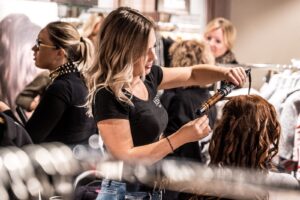 Have What it Takes to Become a Cosmetologist?
Do you dream of working in a creative environment where you get to use your natural eye for beauty? If yes, then apply now or contact our admissions team for more information. At COLLECTIV Academy, we can help set you up for success by helping you master the essential skills you need. Come by our Sandy, Utah campus for a tour and see if we're the right fit for you!