May 1, 2017
Dealing With Clients Sensitive to Chemicals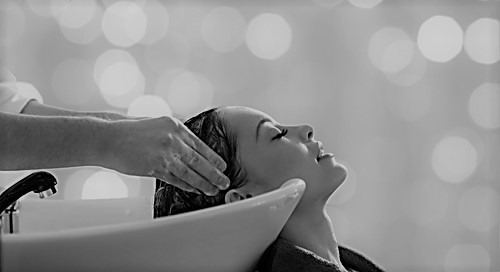 You'll meet many kinds of people in your career as a cosmetologist, and one group of clients you'll become familiar with is those who are overly cautious about health concerns in the salon. It's true that there are a few chemicals and ingredients in common hair and beauty products that aren't entirely healthy in large doses, and some people are particularly concerned with staying far away from any of these.
At Collectiv Academy, our beauty school instructors will teach you exactly how to handle these clients respectfully and with care. Here are a few basic tips you can give to clients who are overly cautious about products and chemicals.
More than Ingredients
Though chemicals will be listed on a given product's ingredient deck, it's possible that not everything included in them will be listed. Especially in the case of items like fragrances, these can contain unknown chemicals. These products tend to come with Safety Data Sheets, which you can refer the client to, or you can recommend that they contact a manufacturer specifically if they're concerned a product has ingredients that aren't listed.
Aromas and Ventilation
The aroma of a given product or area of the salon can tell a lot in some cases. Highly chemical smells can indicate ventilation issues – if you notice these, check how you can improve the ventilation in the salon.
Hair Health
The healthier hair is, the longer color can be preserved – meaning the less frequently clients will need to use dyeing products containing chemicals. Babying the hair includes investing in color-saving products, which can support hair health and make color last longer. Also advise clients to protect from the sun, and go without a wash for slightly longer periods when possible.
Natural and Herbal Solutions
For people who want to fully avoid many chemicals, you can advise a natural route. There are many natural or herbal hair products out there, for everything from hair coloring to treatment. Many people find success adding vitamin E, wheat germ oil or avocado oil to help condition hair.
At the end of the day, every situation will be different, so there is no answer that will work every time. Experience helps you know how to approach each situation. Our cosmetology program helps students gain knowledge beyond their years, by teaching them the tips and tricks we've learned through decades of experience. To learn more about our unique program, request an info pack.