August 15, 2017
Fighting Off Foot Pain in the Salon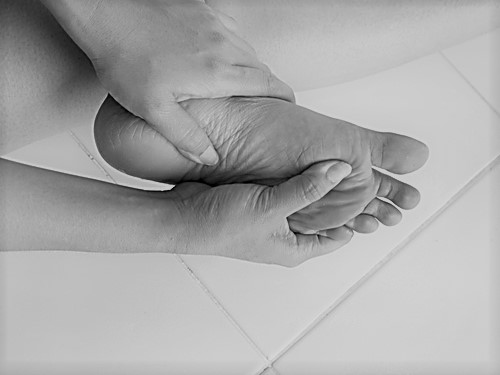 Many areas of cosmetology require more physical demands than you might think. Much of the industry spends plenty of time on their feet, frequently moving around and performing physical tasks that may not be intense, but are still repetitive.
At Collectiv Academy, part of our mission is to prepare you for this. Our beauty school program will imitate the rigors of the salon on a daily basis. For folks who may commonly have foot problems, though, additional steps may need to be taken – here are a few tips for managing foot pain as a stylist.
Shoes
Shoes are by far the most important factor here. Proper support for your feet will affect movement all over your body, while improper support will lead to issues you may not connect to the feet at all when they happen.
Some hair stylists feel pressure to wear heels or other fashionable shoes, but in the end, your clients care more about getting the proper services – and if they want to keep you as their stylist and not see you retire early, they won't mind if you choose a more comfortable shoe option.
Posture
The skeletal system isn't just a bunch of random bones – it's a network of connected components, and bad posture can affect areas all over. If you hunch your back, for instance, your hip rises up to compensate – putting pressure on your right knee and foot, which must beat a disproportionate amount of weight. Even if your pain is only in the lower body, look at how posture everywhere might be affecting it.
Stools and Footstools
Many stylists use ergonomic stools, which are designed to support the back with rolling wheels and an adjustable seat. Many others also use a footstool at the hair washing station – just a six-inch stool can allow a major reduction in pressure on the lower back and hips as you lean over to shampoo a client, and less back pain will lead to less pain in the knees and feet.
Anti-Fatigue Mats
These are mats that go on the floor and help absorb shock during regular movements. They also force a slight movement of the feet that keeps blood circulation constant rather than stagnant – it will almost force you to stay away from singular postures that might be causing pain.
Want to learn more about preventing foot pain in the salon, or interested in any of our other cosmetology school programs? Speak to the experts at Collectiv Academy today.