May 1, 2023
How To Become An Esthetician In Texas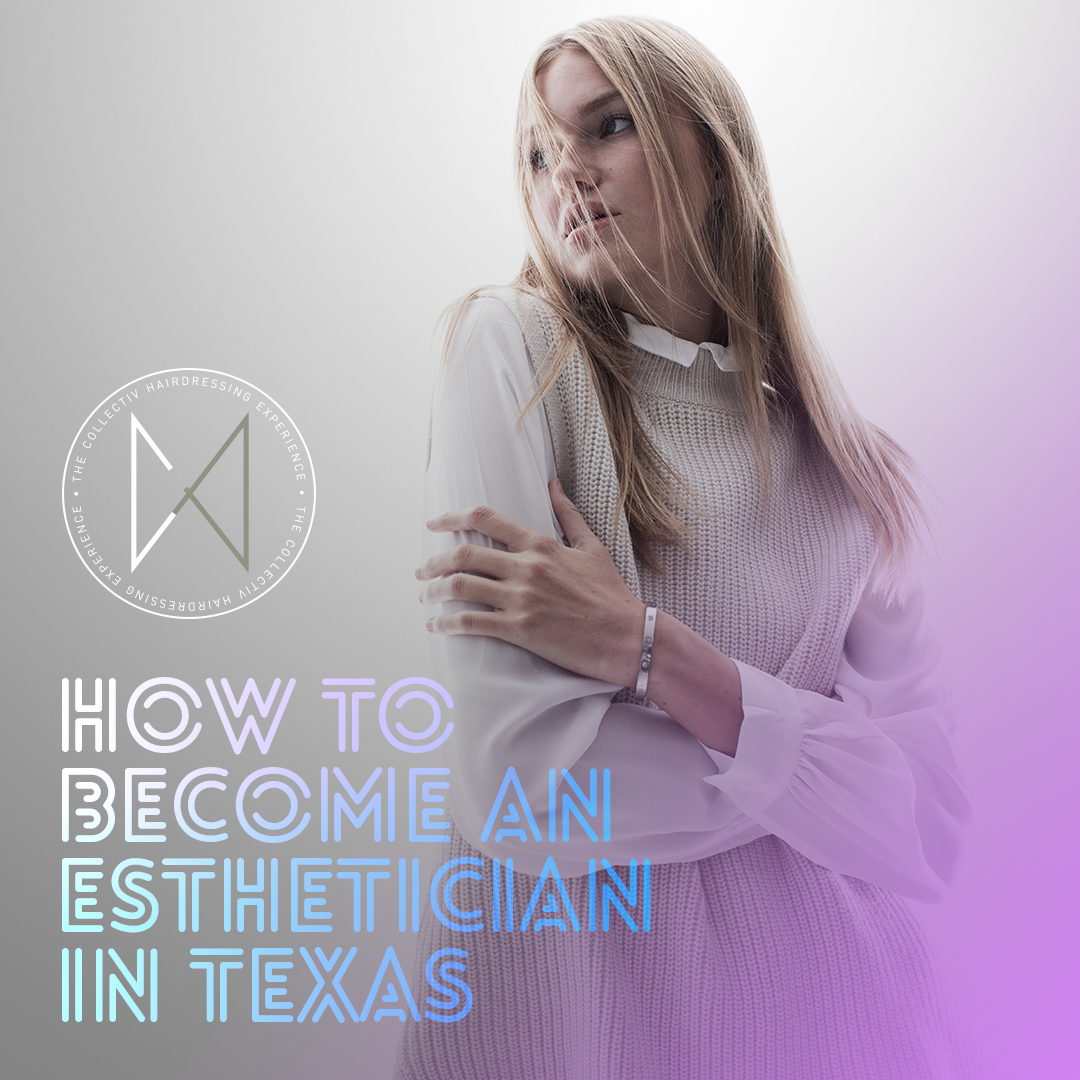 You love to help people achieve their natural glow. You are a pro at amateur makeup and you care about skin health in a serious way. When your friends ask you how you achieve a fresh-faced look or stunning makeup, you are full of tips and are eager to learn even more. If this sounds like you, then you are a natural Esthetician.
Esthetics is the study of beauty, and an esthetician is someone who focuses on the beauty of the skin. Estheticians often work in spas, full-service salons, and health clinics, offering not just makeovers, but also healthy skin treatments like facials, peels, waxing, and sometimes laster treatments. As an esthetician in Texas, you can help people realize their natural beauty and inner glow. Your treatments can help people overcome things like sun damage, dryness, and little flaws that hide that beauty, then apply your natural talent with makeup to show them how to enhance their looks with nourishing products and just the right application of color.
Becoming a professional esthetician requires training and a license, but is something you can achieve while working around a busy schedule to launch your career in a new and potentially fulfilling direction. Here is how to become an esthetician in Texas.
Complete An Esthetics Program
The first step to becoming an esthetician is training. Estheticians provide low-level medical procedures like chemical peels and, therefore, need to be license-holding professionals with hours of training so that clients can trust in their precision and expertise.
At Collectiv Academy, you can complete your esthetics training program in 750 hours of classes which take place three days a week. This will make it possible to fit esthetician school around a busy schedule.
The program includes training in
Facials
Makeup application
Hair removal and waxing
Skincare theory
Business and marketing
Safety and sanitation
Professional ethics
More
You will work with professional equipment in a spa-like setting similar to the jobs you will take when your training is complete. In addition to learning everything there is to know about safe and healthy skin treatments, the course also includes how to manage a business and market your skills so that you can become a solo practitioner or a partner in future esthetic businesses.
When you graduate from the program, you will receive a Student Permit Number, which you can use to take exams and later apply for your license.
Take and Pass the Esthetician Exams
In order to get your esthetics license in Texas, you will need to achieve passing scores on both the written and practical esthetician exams. As is typical for this type of work, exams and licensing are separate from the training course. Training will prepare you for exams which are standardized based on state and industry regulations.
Esthetician Written Exam
You can take your written exam at a test center or take an online test using live camera monitoring. You will need to schedule a time and show your identification when you check in for the exam.
The written exam covers
Health and Safety
Esthetician responsibilities
Cleaning and disinfecting
Physiology
Facial treatments
Facial massage
Skincare products
Hair removal
Facial makeup
Esthetician Practical Exam
The practical examination takes the form of a test appointment. You will need to follow all the necessary procedures to ensure a patron's safety. There will be a list of esthetic tasks posted on the board which you will complete in order within the given time limit of 1 hour and 55 minutes:
Pre-Examination Set Up and Disinfection
Eyelash Strip Application Service
Cleansing Service
Steaming Service
Massage
Mask and Moisturizing Service
Waxing Service using Soft Wax
Blood Exposure Incident
End of Examination Disinfection
You will be given a list of supplies to bring to the exam and must have them all to begin. All your supplies must be examined, then approved as sanitary and of good quality. Supplies will be labeled in English and mannequins will not have any markings on them. At the end of each completed task section, you will step back and raise your hands.
Apply For Your License
Esthetician licenses are issued by the Texas state government and require the completion of a 750-hour course and passing scores in both your written and practical exams. If you have completed the previous two steps, then you will be ready to apply for the license.
You can apply for your license online or by mail, but most people apply online. To do this, head over to the Online License portal on the TLDR page (That's Texas Department of Licensing & Regulations, not "too long, didn't read") and select "Cosmetologists" first.
Then select "New License Application" and "Individual License". From here, you'll be able to select "Esthetician" from the list of cosmetology licenses. It will then take you to the first form of your license application.
Enter the Student Permit Number you got when completing your esthetician course along with your birthday and complete the form one step at a time. You will need to show proof of your completed exams and will receive your license both digitally and in the mail when the process is complete.
Get Started On Your Career
Once you receive your Esthetician's license, you can begin looking for new career opportunities. Many different venues hire estheticians to provide skincare treatments and makeup applications to clients. Check out opportunities in spas, health clubs, skincare clinics, high-end salons, and even hotel resorts. There are opportunities in the wedding industry, hospitality, and show business if you know where to look.
Consider the environment where you want to work, how large a facility you want to be a part of, or whether you want to rent a chair or try flying solo. Each esthetician career is unique and this is your chance to start building experience doing what you love most – helping people discover their inner beauty through skincare treatments and artistic makeup.
Renew License
You will need to renew your esthetician license every two years. To do this, you will need four additional hours of continuing education to make sure your skills are still sharp, your safety procedures are on-point, and that you are familiar with the latest procedures in the industry.
Once your hours are complete, you can renew your license within 90 days of the expiration date for the usual fee of $53, or beyond that point for a fee of $79.50.
Unlock Your Potential as an Esthetician with Collectiv Academy
At Collectiv Academy, we are proud to offer a comprehensive esthetician training course so that you can begin your journey into this new career. If you have been dreaming of becoming an esthetician in Texas, we're here to make sure you know everything you need to pass the exams and become an esthetician in Texas!
Contact us today to get started.