May 4, 2022
How to Pay for Cosmetology School
So you've finally decided to start cosmetology school. Congratulations! Starting cosmetology school is the exciting first step to starting your future in the beauty industry. Whether you've started the enrollment process yet or not, you may be wondering — how do I pay for cosmetology school?
While cosmetology school can be costly, there are a lot of different financial resources available to make it more affordable. If you're worried about how you're going to pay for your education, don't. Let's take a deeper look into the different ways you can pay for cosmetology school.
What is Financial Aid?
The first place you should start when looking to pay for school is financial aid*. Financial aid is specifically used to help students pay for their secondary education and can come from the state, schools, or private sources. here are a variety of different financial aid available and these include:
Subsidized and Unsubsidized Loans
Pell Grants
GI Bill
Work-Study Loans
And more!
These are just a few financial aid options you can receive to help you pay for your beauty education. The first step to seeing if you qualify for financial aid help is by filling out The Free Application for Federal Student Aid (FAFSA®).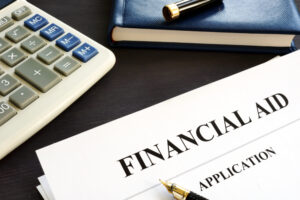 At COLLECTIV Academy, we understand that paying for cosmetology school can be a huge obstacle to our students. We don't want financial roadblocks getting in the way of our student's passions, that's why we offer financial aid to those who qualify. Call us at 801-891-1892 for more information!
*Financial aid available to those who qualify
Types of Financial Aid
Stafford Loans
Direct Stafford Loans are typically low-interest loans that are given out to eligible students looking to do continued education. Students borrow directly from the Department of Education and there are two types of loans you can receive:
Unsubsidized Loans: Unsubsidized loans are awarded to students who aren't in financial need. For unsubsidized loans, you will be charged interest from the time the loan is disbursed until it is paid off in full. However, you can choose to defer payments until your education is completed.
Subsidized Loans: Subsidized loans are awarded to students who are in financial need. If you are eligible for a subsidized Stafford loan you will not be charged interest while you are in school. The Federal Government pays the interest during these periods.
In order to see which of these loans you are eligible for, you'll need to fill out The Free Application for Federal Student Aid (FAFSA®). If you need help filling out your application, or have any additional questions. Don't hesitate to reach out. A member of our admission team will be happy to help! 
Scholarships
Scholarships are a type of "free" money that is awarded to students. They're one of the best ways to help you pay for cosmetology school because they usually don't have to be paid back! We want to help our students keep their loans to a minimum. Along with financial aid, there are a variety of different scholarships available for beauty school students. The American Association of Cosmetology Schools (AACS) partners with industry sponsors to provide deserving cosmetology students with scholarships and grants.
Pell Grants
Pell Grants are another form of financial aid that does not need to be repaid! The Federal Pell Grant Program provides need-based grants to low-income students. Grant award amounts are determined by factors such as:
Parent Income (If a student is dependent)
Student Income (If a student is independent)
Family Household Size
Other Qualifying Factors
Finances shouldn't get in the way of pursuing your passions. Qualifying students at COLLECTIV Academy can receive up to $11,280 in Pell Grants for our program.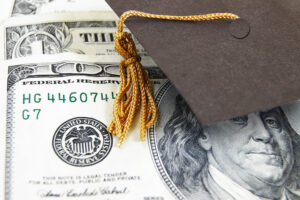 How To Apply For Financial Aid
While applying for financial aid can feel intimidating, it's actually an easy process. We encourage all students who need financial aid to apply because you might be surprised what you actually qualify for. Here are the steps you need to follow to apply for FAFSA®:
Gather Your Information
Create a Federal Student Aid ID
Fill Out Your Information
Provide Your Parent's Information
Provide Your Financial Information
Review Your Your Application
Sign and Submit Your Application
And that's it! There's no better time to start pursuing your dream than now! We can help you get started toward your dream of a beauty school education. Contact us and we can schedule a tour to go over financial aid, our programs, and more. We can't wait to meet you!