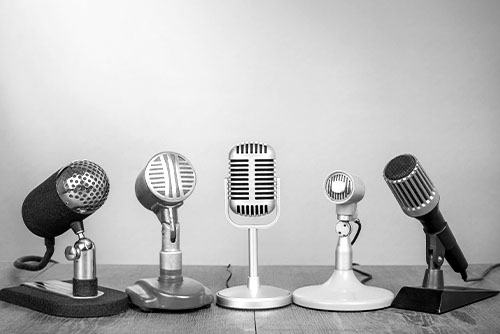 Updated 5/7/2020
COLLECTIV Academy Opening Update
We are happy that Governor Herbert is moving Utah towards opening up the economy with caution. We want to help the economy recover and also continue to do our part to slow the spread. We understand that some of you are ready to return and some of you may be feeling cautious. Keep in mind the majority of education is taught and learned by hands-on in this chosen profession so it's very important that we ease back into your full education and get everyone back to school safely. We will do our best to bridge this gap by proceeding with caution. We believe we can do this safely and intend to abide by the health department guidelines.
Schedule will be as follows:
TUESDAY, MAY 5TH: Freshman Orientation 10:00am, Faculty returns to prepare education for students
FRIDAY, MAY 8TH & 9TH: Students return to school on regular schedule for soft opening, learning new protocols (no client bookings). We will also allow students to do each others hair on Friday and Saturday to practice protocols and to refresh one's style if it got ignored during the stay at home.
TUESDAY, MAY 12TH: New Freshman first day in the academy. We begin to book limited number of clients.
Please be prepared to come to school with a "Mask" and any extra PPG that you feel necessary to feel best protected out of the following listed below.
Personal Protective Gear
Wearing masks – Students, staff and faculty will be required to wear masks at all times. Clients will also be required to wear face masks to the extent possible while receiving services.
Face Shields – are not required however if students want more protection, face shields are recommended when servicing clients.
Gloves – are not required but recommended that all students and faculty wear disposable gloves when servicing clients and change gloves between each client to the greatest extent possible.
Capes – each client should be draped with a clean cape. Capes should be laundered following the fabric recommendations between each client.
Apron/Smocks -Students and faculty should wear a clean apron between each client. Aprons should be laundered following the fabric recommendations between each client. Students and faculty will be allowed to purchase a black smock of your choice and wear in place of an apron for more coverage.
Neck strips – Students should use protective neck strips around the neck of each hair-cut client.
Hand-washing – with soapy, warm water, for a minimum of 20 seconds will be required by employees between every client service.
Student and Faculty clothing – Students and faculty should arrive at school showered and wearing clean clothing. Students and faculty should change clothes before or as soon as they enter their homes when they return from school.
*PPG, such as gloves, gowns, drapes, linens and eye coverings should be changed between each client. These used items should be cleaned and disinfected or discarded in a closed container.
Additional procedures we will be taking:
Temperature checks – with the use of a touchless infrared thermometer we will check the temperature of faculty, students each day and of each client who enters the academy. Any one who has a temperature above 99°F will be sent home immediately and not allowed to return to the academy until they have no fever and no evidence of COVID-19 symptoms.
We will see clients by appointment only.
Limit the number of persons waiting area in the salon area.
We will recommended that clients wait outside the academy in their vehicle until the cosmetologist is ready to serve them.
It will be required that persons not being serviced in the salon will not be allowed in the academy (including lunch in the break room with family and friends). We will need to keep numbers of people in the academy at a minimum and not use for social gathering.
Ask each client entering the shop the following questions:
Have you had a cough?
Have you had a fever
Have you been around anyone exhibiting these symptoms within the past 14 days?
Are you living with anyone who is sick or quarantined?
We will discuss daily sanitation protocols on Friday, May 8th. We schedule time with each student to answer any questions about their GPA and Attendance status on May 8th & 9th.
If you have any concerns or questions about returning to school please reach out and schedule an appointment
through Stacey Young swagstaff@collectivacademy.com prior to May 8th and we will be happy to speak with you and/or your parents individually.
Otherwise all students will be expected to return to school on May 8th @8:15am as it will take a bit longer to clock in with the new sanitation procedures.
Updated 4/23/20
We are grateful that during this unique time we have access to an abundance of online education resources. Top industry professionals are giving back and supporting current and future beauty professionals. From webinars to live social media streams, we're thrilled that our students can receive invaluable advice from industry icons on how to be successful in the beauty industry.
Details About Temporary Online Learning* at Collectiv Academy
Collectiv Academy is offering both theory and practical instruction online. We have daily morning group meetings to answer any questions about daily assignments.
Students will be engaged using Cengage Mindtap Cosmetology. They'll be able to watch videos, read, do flashcards, and take quizzes. We have instructors who are always available to answer questions and help!
Students will have a daily timeframe to complete online classes in order to provide structure.
Hours for distance education are only temporarily extended during COVID-19 to accommodate students during this time.
Our current students have all their supplies at home to help with any assignments.
Prospective students can apply to begin their education online on our website. Or they can contact our enrollment counselor, Linda, at 801-891-1892. They can also contact Linda to set up a virtual campus tour!
*Online learning is temporary. Current classes are online but will move back to an in-person, scheduled class once quarantine measures are lifted.
Updated 4/14/20
If you're interested in starting your beauty education at Collectiv Academy, we are now enrolling new students online. Contact us today to learn more!
Updated 3/26/20
We are excited to temporarily offer distance learning to our students during the closure so they may continue their education!
If you are considering an education in beauty, contact us today to schedule a virtual tour.
Updated 3/24/20
As more confirmed cases of the virus are announced, school and event closures are continuing to take place all across the state.
The safety and health of our guests, staff, and students is our highest priority, so In an effort to help slow the spread of the Novel Conoraviris (COVID-19), we are closing our salon services to the public for the remainder of March. If you had an appointment with us, please use the Contact Us link to reschedule or request a new booking. We will honor all Groupons that may expire during this time once we re-open.
Please continue to check our website and social channels for updates and stay safe!
https://collectivacademy.com/wp-content/uploads/2020/03/CollectivAcademy_2020_03March_COVID19_blogheader.jpg
334
500
Collectiv Academy
https://collectivacademy.com/wp-content/uploads/2016/07/CA_logo_badge-text-801-287-500w.png
Collectiv Academy
2020-03-19 10:26:23
2020-05-07 09:14:49
Important Updates Regarding COVID-19