July 16, 2017
Managing the Salon's Physical Demands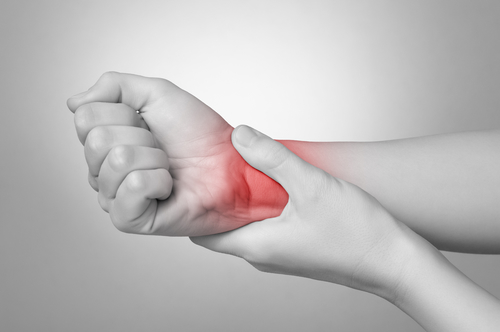 Many areas of cosmetology are relatively demanding physically, and at Collectiv Academy, our beauty school program includes preparation for this reality. Especially for future hair stylists or anyone working in the salon, you'll spend plenty of time walking, bending, standing and moving in a variety of ranges of motion.
During our programs, you'll learn tactics to combat any wear and tear that results from this physical burden. Here are a few basic tips.
Repetitive Strain Prevention
Cosmetologists will spend a ton of time with their shoulders, arms and hands in positions that require strain. This can lead to repetitive strain and resulting injury from doing the same unnatural motions over and over, but with the right tactics, this can be avoided.
Early on, most hair stylists learn to keep the wrists straight while cutting hair – you may not notice it at first, but soon enough you'll find the strain that can come with regularly curling your wrist. Many salons will also require stylists to wear clothes that aren't great for physical support, such as high heels or tight skirts, and if this is the case, you may want to look into some stretching and other tactics to prevent ankle strains, leg cramps and lower back pain.
The Right Shoes
As long as you aren't required to wear heels or other specific shoes, your choice here can go a long way. Heels under 2 inches are recommended, and wider shoes are best since they allow the toes to move around and stretch. The feet handle the brunt of the shock of your activity during the day, so focus on the shoes that can help absorb some of this.
Strengthening the Body
Whenever possible, look for strategies to strengthen the body. Some people use weight-lifting workouts or aerobics for endurance, while others utilize massage or chiropractic adjustments. However you can find enjoyment and physical support through exercise, plan to do so.
In our decades of experience, we've learned that sometimes it's the overlooked details that make the biggest difference. That informs every part of our unique program, from styling to first aid. To find out more about what makes our cosmetology program unique, contact us today!