June 30, 2020
Preparation Tips for Your Tour of Collectiv Academy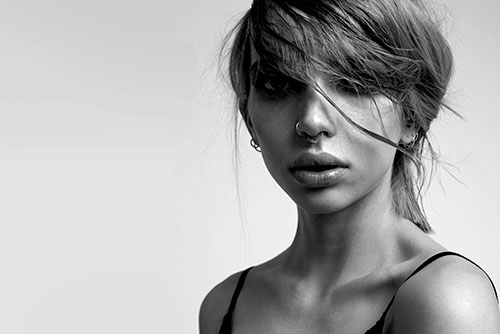 As you begin your beauty school journey at Collectiv Academy, taking a tour is one of the most important steps. Not only is it a great way for you to check out our beautiful facilities, but it's also the perfect opportunity for us to get to know each other. If you're a little nervous about taking a tour– that's okay! We understand that making a decision to pursue secondary education is a big deal. Here are a few ways you can prepare for your tour ahead of time so your experience is enjoyable, educational, and stress-free!
Come With Questions
During a tour, it's your time to ask us whatever questions you may have. Important questions to ask on a tour include:
What financial aid options are available?
Are there flexible scheduling options?
How long will the program take?
What will a typical day look like?
What products will I work with?
When will I get to start working with real guests?
If you're worried about forgetting any of your questions, write them down in a notebook or as a note on your phone. You can then refer to these notes during the tour to make sure you get the answers you need. That being said, you can always call or email us with any follow-up questions! We're here to help and give you the information you need to make a decision.
Have a Support System
It's always good to have someone with you when you're making a big decision. Whether it's a friend, partner, or parent, bringing someone supportive on your tour can make things less overwhelming. They can serve as moral support, help you ask questions, and serve as a sounding board when it's time to make a decision about enrollment. No matter who you bring, it will be helpful to have someone cheering you on!
Do Some Research
Before you come on a tour, we always recommend doing a little research! Read our story to learn more about the Collectiv Academy team. Explore our program pages to get more information about what path you want to pursue. If you want a taste of school culture and student work, check us out on Facebook and Instagram. Taking just 10 minutes to peruse our website or scroll through our social media profiles can help eliminate those tour jitters.
Be Yourself
The best advice we can give you is to just show up and be yourself! You're taking a tour of our school to get to know us, but it's also our chance to get to know you. Tell us why you're interested in beauty school. What are your concerns? Where do you see yourself working? Our friendly staff and educators have helped many students navigate their way through beauty school. We do our best to make the tour a laid back, pressure-free experience. If you're not ready to make a decision on the spot, that's okay. Take the time you need to make a choice you feel great about.
Schedule a Tour Today!
At Collectiv Academy, our experienced owners, educators, and staff members are dedicated to students' success. We want to shape future beauty professionals who are passionate, savvy, and prepared for a career in the beauty industry. To schedule a tour of our campus in Sandy, Utah, contact us today! We look forward to meeting you and discussing your future at Collectiv Academy!