April 15, 2017
Proper Shear Maintenance Tips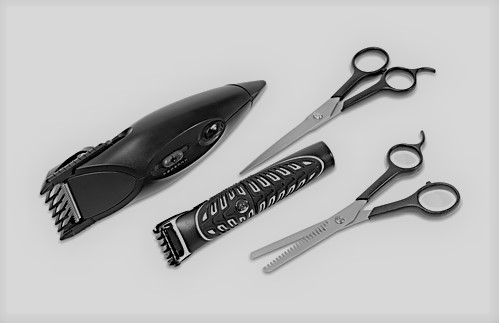 Haircutting shears and scissors are the lifeblood of any barber or cosmetologist. Without them, they wouldn't be able to do their job. That is why it is crucial to keep them in great condition, especially your shears. Shears are a big investment and by taking care of them you're getting
the most out of your investment. Here are some basic tips on how to maintain your shears.
Handle Shears Carefully
Because your shears are a crucial part of your work, you'll want to handle them gently. Throwing them on the counter or accidentally dropping them can damage them. It can change the alignment of the blades and dull them. If your shears end up damaged you'll have to get them serviced before using them again.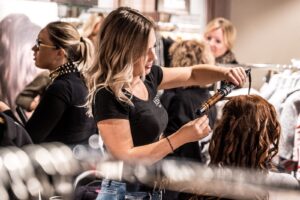 Daily Cleans
Shear maintenance starts with daily cleaning and sanitizing. Ideally, you should clean your shears after every individual cut. Many salons take shortcuts here, and simply drop the shears briefly into Barbicide after cuts – you can do better. This often leaves extra hair caught in the shears, meaning that while they've been sanitized, they haven't actually been cleaned. Barbicide can also damage shears if it's used too often.
Instead, clean your shears with warm soapy water after sanitization. Wipe the blade moving away from the cutting edge, and be sure to check connector areas where hair is most likely to get caught. Make sure the shears are completely dry before storage, to help prevent rust.
Lubricate Shears Weekly
You need to lubricate sheers at least once a week – a good way to remember is to lubricate them every week on the final day before your day off. This allows plenty of time for the lubricant to do its work before you need to sanitize the shears again for the net cut. A few drops of basic shear lubricant around the pivot screw of the shears will do, after which you simply open and close the blades gently a few times to let the gel reach everywhere in the screw. Wipe the extra gel off, and store the blades in a case or pouch.
Sharpening
Sharpening doesn't need to necessarily happen at a set interval, but rather whenever you notice shears having issues with pulling or pushing hair, rather than simply cutting it. Typically, this indicates that your shears are dull. Your shears should get you through a lot of cuts so don't think you need to sharpen your shears regularly. Over sharpening can also damage shears so be sure to only sharpen them when necessary.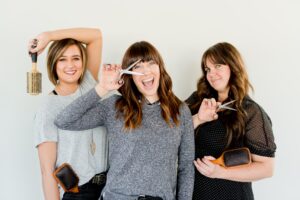 Store Shears Properly
After you've finished cleaning, sanitizing, and drying your shears you'll want to store them away properly until your next cut. We recommend storing them in a protective case that has a soft absorbent lining. This helps keep moisture out, meaning fewer chances of rust appearing. We also recommend that you keep them secure and tight in their case. You don't want your shears knocking around causing them to unaligned.
Need More Practice?
Keeping your shears well-maintained is a must, but it's only one part of being a great barber. The good news is our program teaches you what you need to know to be a great barber and gives you the chance to develop industry-ready skills! At COLLECTIV Academy, when starting our cosmetology barber program you'll be introduced to our Professional Pack so you can practice shear maintenance on your own shears!