October 1, 2016
Staying Safe in the Salon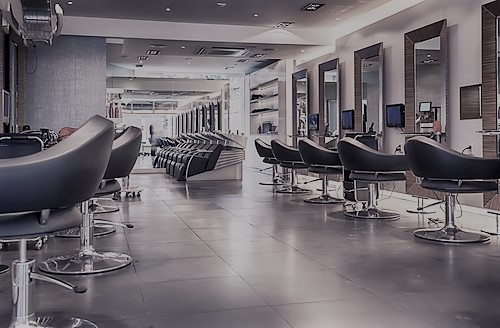 It may not be the first thing that comes to mind when one thinks of cosmetology, but safety in the barbershop is a very important consideration. You're working with equipment that's sharp or heats up to what can be dangerous temperatures, after all, and these items are usually used on or around the heads of your customers.
At Collectiv Academy, safety in the workplace is a standard part of our cosmetology school experience. Here are a few general tips we'd offer for keeping your shop safe and fun.
Equipment
The items in your salon are tools at your disposal, but they can be dangerous if used or maintained incorrectly. A few basics to stay on top of:
Keep lists of equipment, including regular maintenance tracking
Be conscious of cords and electronics, especially near customers
Keep track of sharp items
Check water temperatures regularly – should never be above 120 degrees Fahrenheit
Bi-annual checks on all equipment
These are just general tips, and many individual situations will simply come down to common sense. Don't let children near sharp or hot equipment, for instance, and don't try to fix or fuss with equipment you may not know how to use. Part of our hair school experience at Collectiv Academy includes proper use and maintenance of all salon equipment.
Chemicals
If they're handled and stored correctly, the various chemicals in your barbershop will stay safe and useful as hair products and not accidents waiting to happen. Some ways to stay diligent here:
Store chemicals according to instructions
Label all chemicals clearly
Read directions before use
Follow allergy-check recommendations from product manufacturers
Facility
Keeping your salon clutter-free and organized is the easiest way to avoid any potential chaos. A few things to keep an eye on:
Wipe up spills on floors immediately, and sweep up hair regularly
Provide non-slip footwear to customers if slipping is an issue
Wash and wax floors regularly
Check fixtures like mirrors, tables and sinks on a regular basis
Designate specific areas for employee workstations to avoid confusion
Keep a first-aid supply kit handy
If you're ready to learn more and join an exciting and progressive beauty school, contact Collectiv Academy today. Our passionate team is ready to meet you and start your journey toward creating a successful career.