February 1, 2017
How to Succeed as a Hair Stylist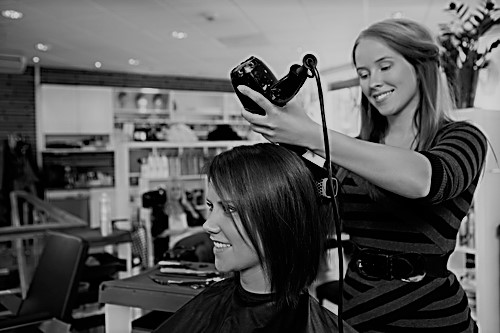 At Collectiv Academy, our hair school is designed to give you all the knowledge and techniques you need for a successful career in the field. Our program prepares you not only for the technical requirements of the job, but also the marketing and client-related considerations you'll need to be on top of.
Some of these latter items can become some of the most important factors in moving your career forward once you leave our barber school. Here are a few broad tips for success in hair styling after cosmetology school.
Find Your Niche
There are plenty of hair stylists out there, and you want to set yourself apart wherever you can. Maybe you do very well with bigger hair styles, or maybe you specialize in bright colors – there's no need to restrict yourself entirely to these areas, but emphasizing them to clients can help build your niche. You can gain a reputation in a single area, which is typically much easier to cultivate than a broader reputation where you have so much more competition in the field.
Customer Service Skills
You could be the most skilled hair stylist on the planet, and it wouldn't matter much if you had no people skills. From the moment you begin a consultation until a client walks out of your salon, you're providing them a professional service – and you need to act like it. Smiles and laughs are one thing, but truly understanding their needs and connecting with them is another. People really notice the latter.
Marketing Yourself
Your salon may give you some assistance in certain areas, but in the end, it's up to you to market yourself. Social media and the internet are great options – keeping your own updated website is never a bad thing, even if you're part of a larger salon. Just like above, you could be the best hair stylist ever and it wouldn't matter much if you couldn't put your services in front of people.
Products
Your services aren't all you should be selling, either. Emphasizing products helps you in more than one way: Not only does it add to your potential revenue sources, it gives your clients a more professional feel when you recommend the right products for their situation. When they've seen your suggestions pay off a couple times, you'll start to build that loyalty that every good stylist has from their top customers.
These are some of the ways that you can stand out from the crowd as a beauty professional. To find out even more ways to be successful, contact us to speak with one of our expert instructors.