September 15, 2017
Tips for Long-Lasting Hair Curls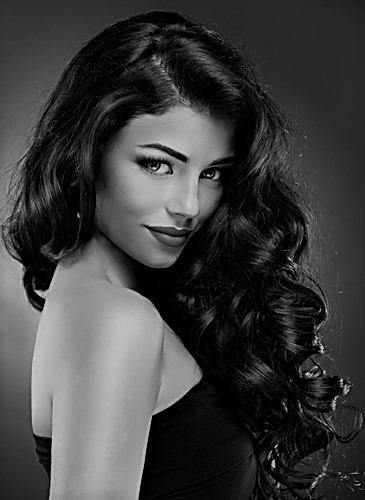 For the stylish among us in terms of hair, curling is one of the most popular techniques out there. In Collectiv Academy's cosmetology program, we'll show you every little detail and trick to help clients with all hair curling needs.
In particular, a common question you'll hear from clients is how they can go about getting curls that will stay sharp and voluminous for the entire day. Some find that curls wear off as the day wears on, or are too susceptible to the elements. Here are some tips to give clients on maintaining that perfect curl.
Before Curl
If clients know the day of their curl in advance, advise them to go a day or two without a wash before that day. Some have found success using a dry shampoo between washes to create extra texture for the hair. If clients do wash their hair before a curl, tell them to skip the conditioner – the smoothing properties will make hair less likely to hold the curl.
Just before a curling, advise clients to use a small amount of curling cream or mousse to help the curls last. Don't use too much, however, as this will make hair less likely to hold.
During Curl
If clients are using a curling iron or wand, make sure they use a heat protectant. Also advise a spray or a cream that will keep the hair protected from the heat.
After Curl and Product Use
After curls, clients should be spritzing on a light hairspray – don't use too much, or the hair may feel crunchy. In addition, advise clients to pay close attention to the products they're using after a curl. If hair is regularly showing up frizzy or drab, tell them to try using shampoos and conditioners specifically formulated to restore damaged hair.
Bobby Pins
A common curling mistake is allowing hair to fall before it curls, which will not do the hair any favors for retaining the curl later. One tactic to avoid this is using bobby pins to pin your curls up to your head until the hair has cooled. Then spray it briefly with hairspray before releasing, and watch those curls stay defined and in place for a much longer stretch.
Good cosmetologists know that educating clients is a crucial part of the job. At COLLECTIV Academy, we want our students to become great cosmetologists, which is why a complete understanding of hairstyle theory is an integral part of our Cosmetology / Barbering program. If you're ready to begin your cosmetology journey, apply today.