September 1, 2016
Why to Choose a Beauty School for Salon Services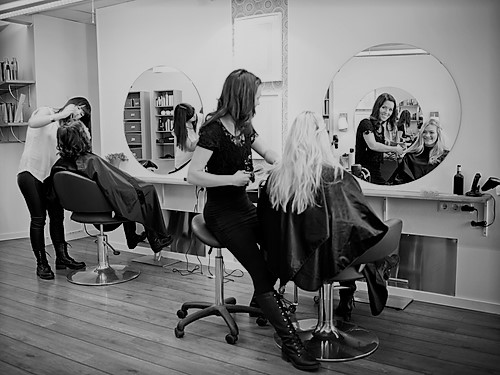 With everything rising in costs finding affordable salon services is an easy way to stay stylish without breaking the bank. A crucial part to finding affordable services is knowing where to look.
Luckily, many beauty colleges and cosmetology schools offer salons that are operated by the students. This gives the students the practice and experience they need, with the supervision of a trained instructor.
Types of Salon Services Offered
Students at beauty colleges study a vast array of salon services, in most student salons you should expect to find the types of services you would find in any professional beauty salon. The following services are offered by most beauty or cosmetology schools:
Haircuts
Waxing
Manicures
Pedicures
Hair coloring or foiling
Perms
Chemical relaxers
Hair Styling
Facials
Services are usually very affordable and are supervised by the student's' instructors to ensure quality results. Keep in mind that these are students who have had their training, but are working on gaining expertise in their practical skills.
Why Beauty Schools Offer Discounts
Beauty schools are a learning environment that is why most of them offer a discount to the public for services. Students need to gain experience before entering the work force, and working under the supervision of an instructor offers a valuable learning setting, along with work experiences.
You may be reluctant to choose a beauty school for your salon services, especially if you have heard horror stories of haircuts or colorings that have gone horribly wrong. Those experiences are not always tied to cosmetology students, but salons that did not listen to their clients requests or had poor training.
Beauty School Advantages
When choosing to go to a beauty school for any salon service you can be sure that the student will be supervised by a trained instructor with a valid cosmetology license. If you have any doubt you can always what the school's policy is regarding students and their services offered.
A student may not be as fast as a licensed professional with years of experience, but you should still be able to expect quality results. If you can invest a little extra time and don't mind if the student needs to consult with their instructor from time to time, you can save yourself a significant amount of money on your next haircut or other salon service.