April 22, 2019
How a Cosmetology Education Could Benefit Your Future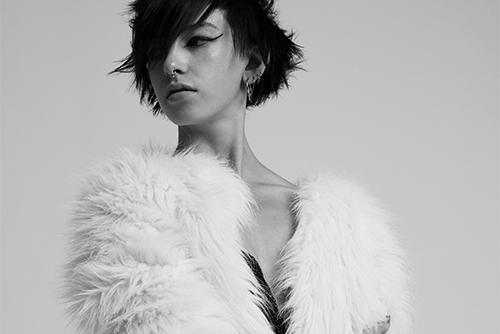 Have you always been interested in keeping up with the latest hair trends and trying out new styles on you and your friends? If beauty is something you're passionate about, then receiving an education in cosmetology could be a great option for your future! Maybe this is a path you've thought about before, but you had doubts about if it's something you should pursue. If you're second-guessing a career in the beauty industry, read our blog to see how an education in cosmetology could benefit your future!
Career Opportunities
Many assume that after receiving a license in cosmetology, the next step will be to work as a hairstylist in a salon. That is not true. There are a lot of cosmetologists who love the atmosphere of a salon, but we know that it's not for everyone. If you're someone who prefers another working environment, then you'll be happy to hear that there are so many options available for cosmetologists. One of the great things about the beauty industry is that it's always adapting, which means that there are career paths you can take that wouldn't have been possible twenty years ago. With the introduction of the internet, a beauty blogger is just one new possibility for you to pursue. Other career options are:
Film and theater hairstylist
Salon manager
Fashion show stylist
Nail technician
Hair color specialist
These are just some of the careers you can have after receiving a license in cosmetology. With so many different areas of beauty available, it all depends on you and what interests you the most.
Job Outlook
With all these career opportunities in the beauty world, it's no wonder that employment for cosmetologists is projected to grow faster than the average for all occupations. The Bureau of Labor Statistics reports that the job outlook for barbers, hair stylists, and cosmetologists is expected to grow 13 percent from 2016 to 2026. Finding a job is a common worry for people after they finish their education, and that's why it can feel reassuring to pursue a career that has the numbers to back it up!
An Industry That Rewards Creativity
As we said, the beauty industry is one that is always changing. That means it needs people who are willing to push their creative limits and think outside the box. Communicating with clients and putting your creative spin on their ideas is a fun challenge and what could make you a successful cosmetologist. If you've always wanted a career that could push your creativity, then receiving an education in cosmetology could help you realize that goal. With beauty trends always shifting, it's important that someone in this profession is able to stay up to date while also adding in their own personal style.
If you dread working in a conventional 9-5 office job, a career in cosmetology could be a great fit for you. Not only will this career present you with different creative challenges every day, but you may also be in charge of what your schedule looks like. For many cosmetologists, they can decide when to style and cut their clients' hair.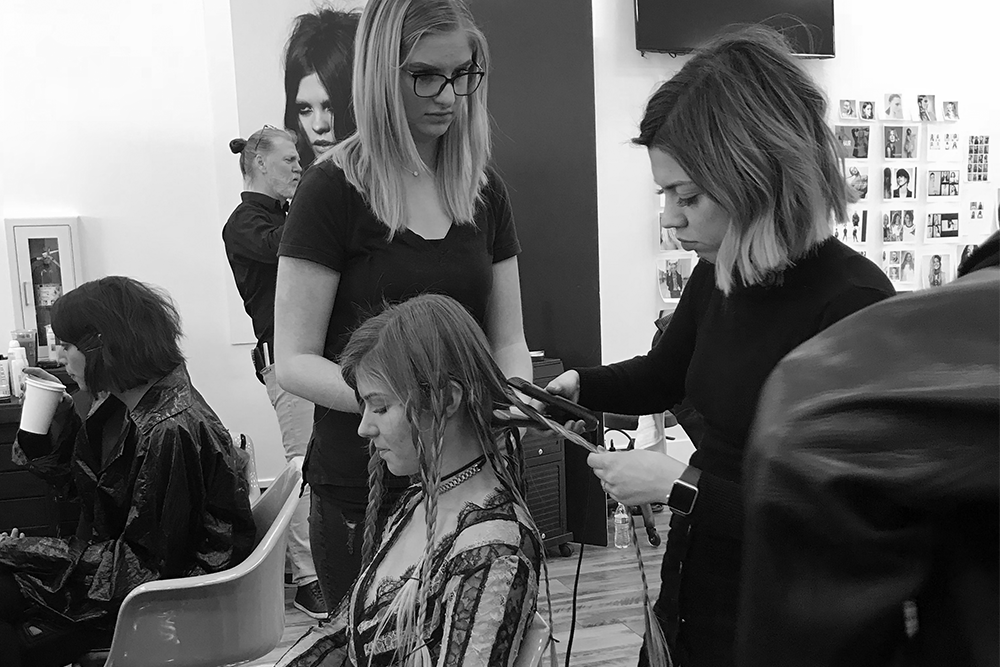 Maybe you even want to be your own boss so you can be in complete control of your day's schedule. At Collectiv Academy, we not only teach students practical skills for beauty techniques, but we also explore the business side. If you've always dreamed of using your marketing and business knowledge to own your own business, then the beauty industry can help fulfill that dream.
Save Time and Money
Receiving an education is a big commitment. It can take a lot of time and money to learn about something that you're passionate about. That's one reason why going to cosmetology school could be a better path for instead of attending a traditional college. At Collectiv Academy, you could complete our cosmetology program in as little as 1600 hours. Here, you can finish your education and have the chance to enter the working world sooner.

It's no secret that your education is a huge financial investment. That's why we want to help students finance their education so they can pursue their passion. At Collectiv Academy, we offer financial aid to those who qualify. Contact us to learn more about our financial aid and if your qualify.
Is a Career in Cosmetology in Your Future?
Now that you've heard some of the ways an education in cosmetology can benefit your future, it's time to apply! At Collectiv Academy, our cosmetology program covers a variety of skills and cosmetology techniques you could use in your career. Here you can learn about hair coloring, manicuring and pedicuring, business management, facials, and so much more! Contact us if you have any questions about our programs and how you can start the application process. We can't wait to hear from you!