December 15, 2016
Quick Makeup Techniques on the Go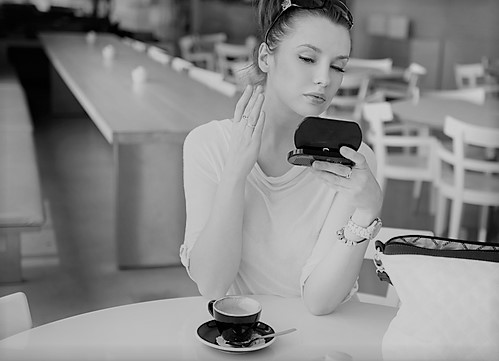 A big part of the salon world involves clients on the go who need quick services, and as a student in our cosmetology program, you'll learn how to properly manage these clients within your schedule. One of the most common areas of need here is generally makeup – many clients may just need a quick touch-up or alteration before a big meeting or an important date.
We'll give you the tools to handle all these sorts of requests at Collectiv Academy, but here's a free taster: Some tips on quick makeup tricks for clients (or yourself) on the go.
Mascara
For anyone trying to look less tired in a hurry, mascara should be the first outlet. A quick process around the eyes can do the trick in mere moments: First curl the lashes, then pull them inward and then back outward an equal number of times.
Then comes the major trick, where you paint each individual lash with the vertical want tip – this seems like it would be time-consuming, but in reality it should only take about 10 seconds per eye. Finally, wiggle the wand across the bottom lashes to pop them out as well, and you'll have a wide-eyed, awake look.
Skip Lipstick
Lipstick can be a bit more of a time-waster than it might seem on the surface, and more importantly, you often don't need it to create a great look. You can use a basic lip balm and a tiny amount of tone crayon or lip balm to blend your skin tone into the rest of your makeup – with the right gloss application, this will make your lips seem fuller and better-toned without the hassle and potential mess of lipstick.
Conceal the Right Areas
Knowing the right areas to conceal can save you boatloads of time for a quick touchup. You don't necessarily need to cover the whole face to get rid of the little signs of tiredness or wear on the face. Instead, focus on these areas: Above and below the eyebrows, directly below the eyes following the cheekbone, at the bottom corners of the nose, and just between the lips and the chin. These are areas that are prominent on the face, and a quick touchup can give the look of a full-on makeup job.
Looking for more make-up tips and tricks? Read about how to combine make-up and sunscreen or the differences between powder and liquid foundation.