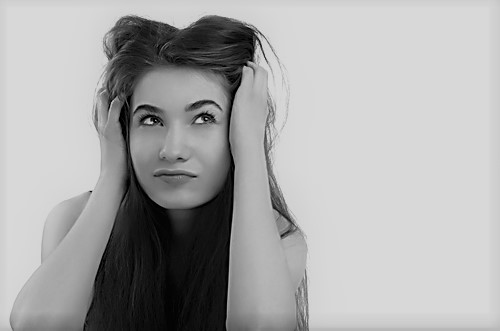 The goal of our cosmetology program at Collectiv Academy is to prepare you for the real-life demands of a salon, and a big part of that is client interaction. Your performance at important tasks is vital, of course, but clients can find several options for stylists who can handle their requests – how you separate yourself socially and verbally can make a big difference.
In particular, there will be times in the salon where you'll face client complaints. Some will be legitimate, and others will be ridiculous and completely unfounded. In both cases, you have to respond professionally and with class. Here's an itemized list for handling client complaints.
Acknowledge Disappointment
Do your best to read the face and body language of a client when you sense disappointment, and do your best to get to the root of it quickly. Give clients opportunities to provide feedback, even before they say anything – ask them about their look and how they enjoy it. In a case where there's disappointment present, do your best to note it and relate to it.
Repeat Their Complaint
For consistency and to be sure you heard everything correctly, repeat the complaint back to the client. They'll appreciate you clarifying, and even more so if you add on a couple suggestions to help fix the problem.
Show Appreciation
Acknowledge them as a valued client, whether they're a regular or this is their first time in. Express your apology at their disappointment, and explain that you understand it. If you create a safety net, you allow them to respond with a second opportunity to correct the issue.
Keep Your Promise
If you're given this second chance, make the most of it. If you go in a different direction and offer separate compensation for their complaint such as a gift card, make sure it's honored. Clients need to see that you'll follow through on what you say.
Open Communication
Ask probing questions and be a conscious listener. Clients appreciate both these traits, which cultivate a trusting and faithful environment.
For more on how to handle client complaints, or for more details on any part of our cosmetology school programs, contact the educators at Collectiv Academy today.
https://collectivacademy.com/wp-content/uploads/2017/07/Depositphotos_37153155_s-2015.jpg
331
500
Lenore Gibson
https://collectivacademy.com/wp-content/uploads/2016/07/CA_logo_badge-text-801-287-500w.png
Lenore Gibson
2017-07-01 06:31:18
2019-03-04 16:46:57
Dealing With Client Complaints