January 11, 2021
Enrolling in Beauty School? Here's What You Need to Know!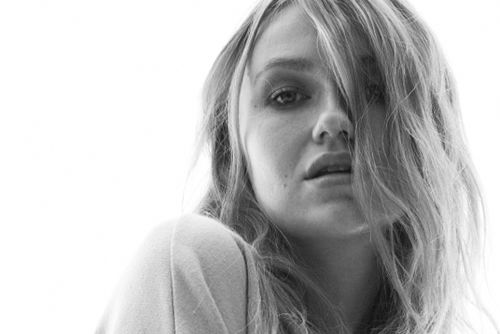 Ready to start your future in beauty? Congratulations! We couldn't be more excited that you have chosen to become a part of this inspiring and rewarding industry. Before you can get started working behind the chair, you will first need to enroll in beauty school, complete your education, and sit for the state board exam to be eligible for licensure.
We know big changes can be nerve-wracking, so we are here to help! Keep reading to learn everything you need to know about enrolling in beauty school.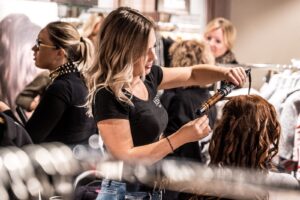 Step 1: Find Your Perfect Beauty School
The first thing you will need to do is choose which school to attend. All schools are unique, and everything from the culture, to the curriculum, to available schedules, can make a difference in your choice! Here are some questions we recommend considering while you are choosing your future school:
Are part-time and full-time schedules offered?
What is the school culture like?
Are current trending techniques taught?
What *financial aid options are available?
What job opportunities exist for graduates?
We always recommend scheduling a tour of your prospective school before committing to any one option. A tour allows you the opportunity to ask any important questions you may have, as well as get a feel for if the school feels like a fit for you!
Contact admissions today to schedule your tour of COLLECTIV Academy!
Step 2: Choose Your Program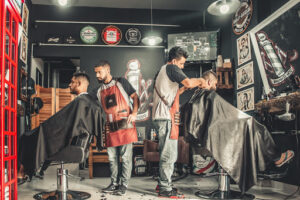 The next step before enrolling in school is choosing what program is right for you. Not every school offers the same programs, so when choosing your school, be sure your chosen program is offered!
At COLLECTIV Academy, we focus on training future cosmetologists and barbers with our combined cosmetology/ barbering program. We also offer several advanced techniques courses available for anyone from beginners to licensed professionals. These courses provide training for in-demand services such as lash extensions, makeup application, hair extensions, and more.
Step 3: Fund Your Education
Now that you have an idea of what program you will be going into and what school is right for you, you will need to focus on funding your education. This may sound overwhelming, but don't worry! At COLLECTIV Academy, we are approved to offer several financial aid options to those who qualify:
Pell Grants: This is a need-based reward to low-income students that does not need to be repaid!
Stafford Loans: This option will need to be repaid, but does not collect interest during your time in school. Payments do not begin until 6 months after graduating.
GI Bill: Available for veterans to help fund their education. Reach out to your local Veterans Affairs (VA) office to see if you are eligible.
Ability to Benefit Program: To help those who do not have a high school diploma receive funding for post-secondary education.
As an alternative to the above federal *financial aid options, we recommend Mountain America Credit Union to those looking for a privately funded option here in the Salt Lake area. If you have any questions about financial aid, contact us and a representative will be happy to help you find the option that works best for you!
Step 4: Submit Your Enrollment Application
You're almost there! The next step is actually submitting your enrollment application to the school of your choice. At COLLECTIV Academy, you will need the following to send in with your application:
2 forms of valid state or federal ID
A copy of your high school diploma or GED equivalent
3 references
Once your application has been submitted, it will be processed by our admissions team and you will be on your way. If accepted into the program, you will need to attend a mandatory orientation, where you will receive your professional packs and lockers. Future in beauty, here you come!
Step 5: Plan to Succeed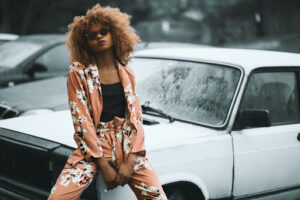 The future belongs to those who prepare for it today. That means your last step is planning for success. Once you are in the middle of your hours, some of the initial excitement may wear off. You may be tempted to skip a day or two of classes, or procrastinate and get behind on worksheets.
Remember why you started beauty school in the first place: to help prepare you for your future dream job! We love watching students graduate and find a rewarding and fulfilling career that allows them to express their creativity while helping others feel confident. Don't lose sight of your vision and remember to keep up the hard work!
Check out our tips for making the most of your beauty school experience here!
Get Started at COLLECTIV Academy
Ready to get started? Contact us today to learn how COLLECTIV Academy can help give you an edge on the competition for your future career! We teach in-demand skills in a hands-on environment to help prepare you for success. Fill out this form to receive your info pack, or apply using the button below!
*Financial aid is available to those who qualify.