February 2, 2021
The COLLECTIV Experience: An Alumni Perspective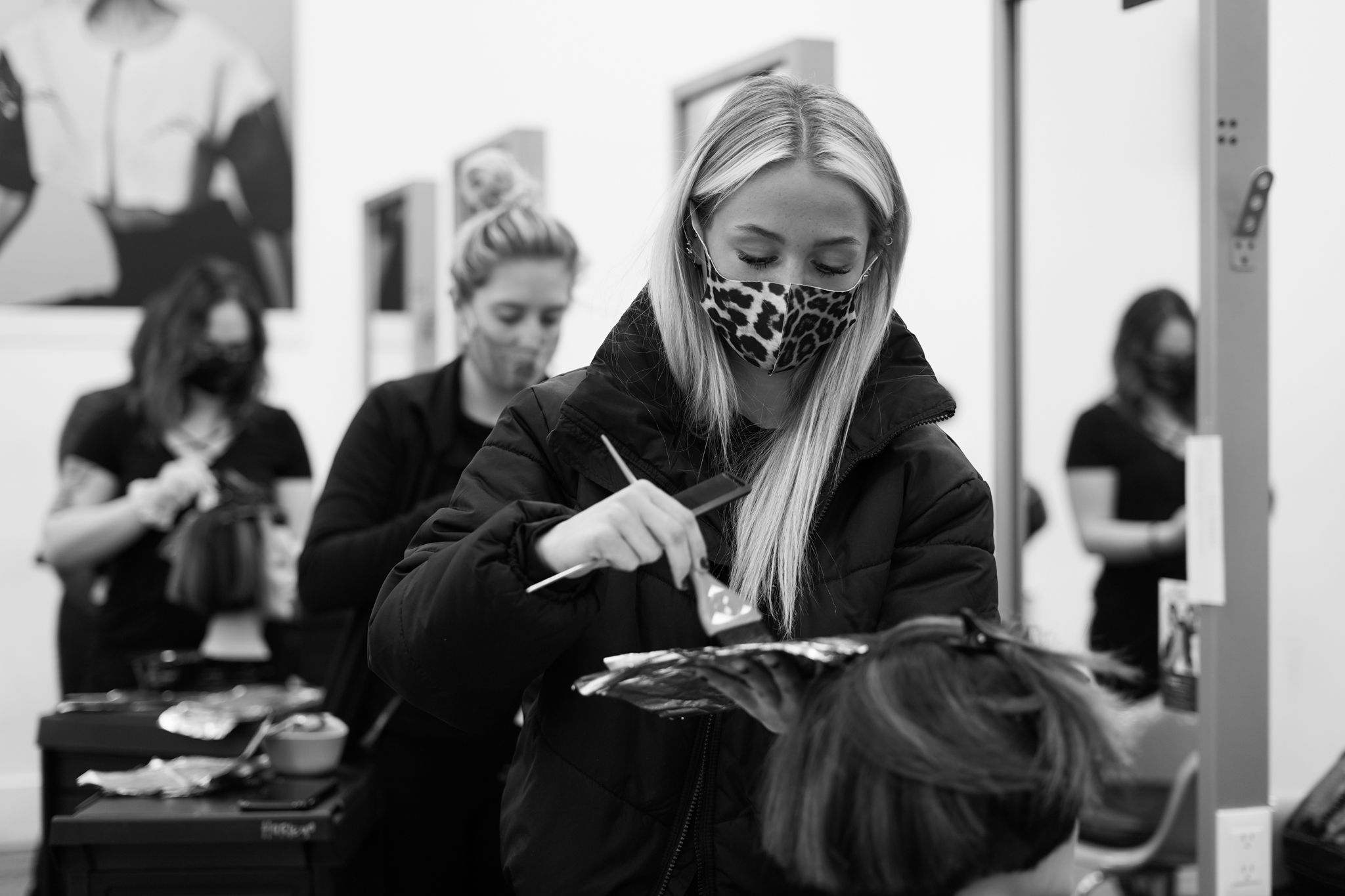 At COLLECTIV Academy, we value our students' education and strive to provide them with the most up-to-date tools and best practices. Our curriculum goes beyond the basics, because we're not just teaching beauty school students, we're teaching the future leaders of the beauty industry. Find out more about what COLLECTIV Academy alumni & Bella Red Salon stylist Heather Smith and Park City's Spectrum Salon owner Gina Gmeiner have to say about the COLLECTIV experience and see if we might be the perfect school for you.
Not Your Average Beauty School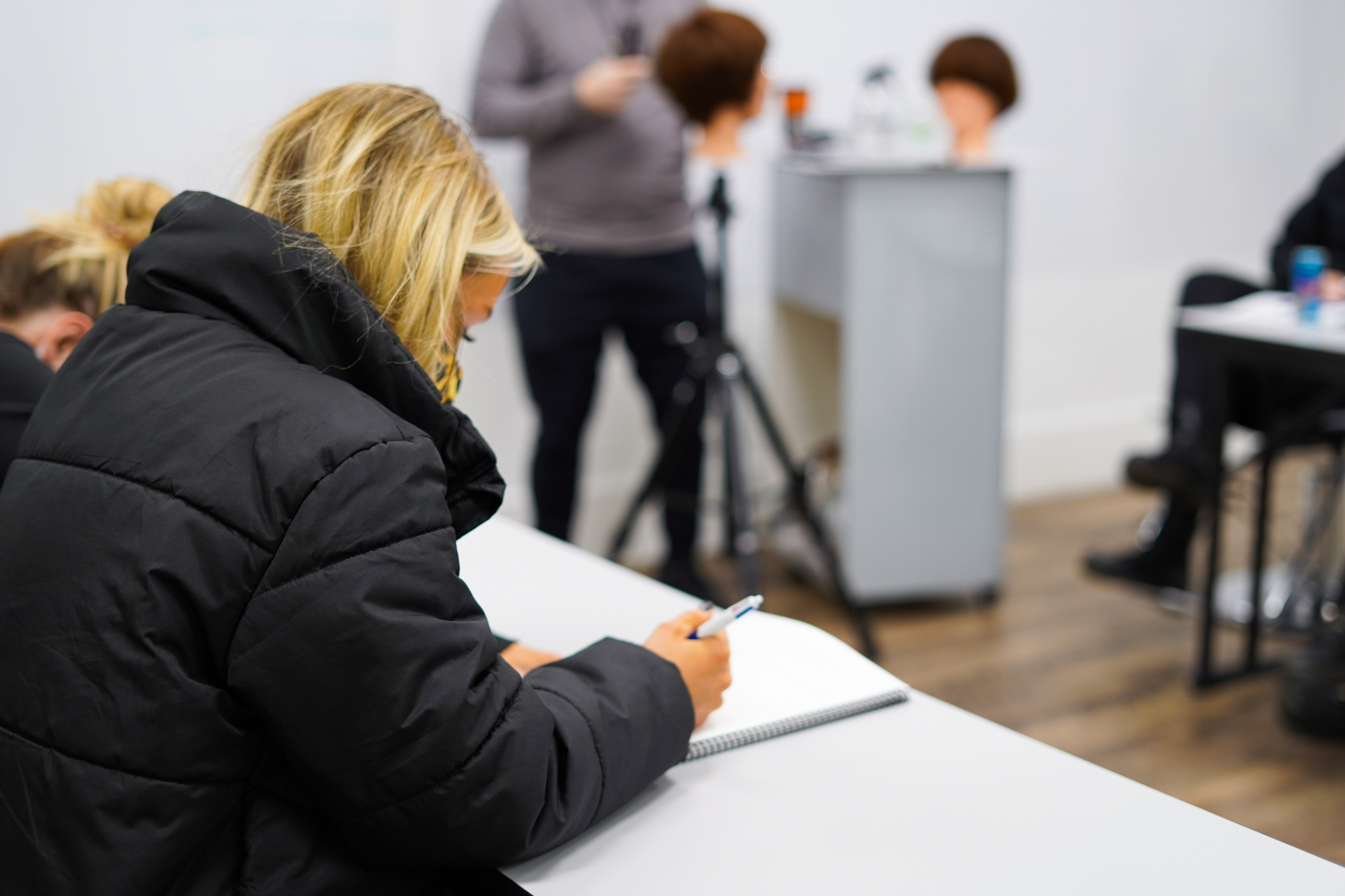 While we emphasize flexible and in-depth education, we also place great importance on our culture. A beauty school is not only somewhere to learn, but an environment where you can grow with peers as creative and passionate as you. Your teachers can become lifelong mentors and friends and can help open doors for you in the beauty industry.
" My favorite part about COLLECTIV was the atmosphere and the aesthetic. They really make you excited about being in the beauty industry and help shape you into the most fabulous version of yourself."
-Heather Smith, 2016 Graduate & Stylist at Bella Red Salon in Seattle, WA
In order to help others feel beautiful, it's important that our students gain confidence in themselves first in order to be successful in the beauty industry. Our students are challenged to push their creative boundaries and to move past the part of asking, "How do I do that?" to "How can I do that better?"
Gina Gmeiner says, "COLLECTIV students stand out in our industry because they are quickly introduced to a perfect blend of culture and the foundations of hairdressing. COLLECTIV students come to the salon with a solid understanding that I haven't seen before. They have a prowess that is unmatched."
An Education That Stands Out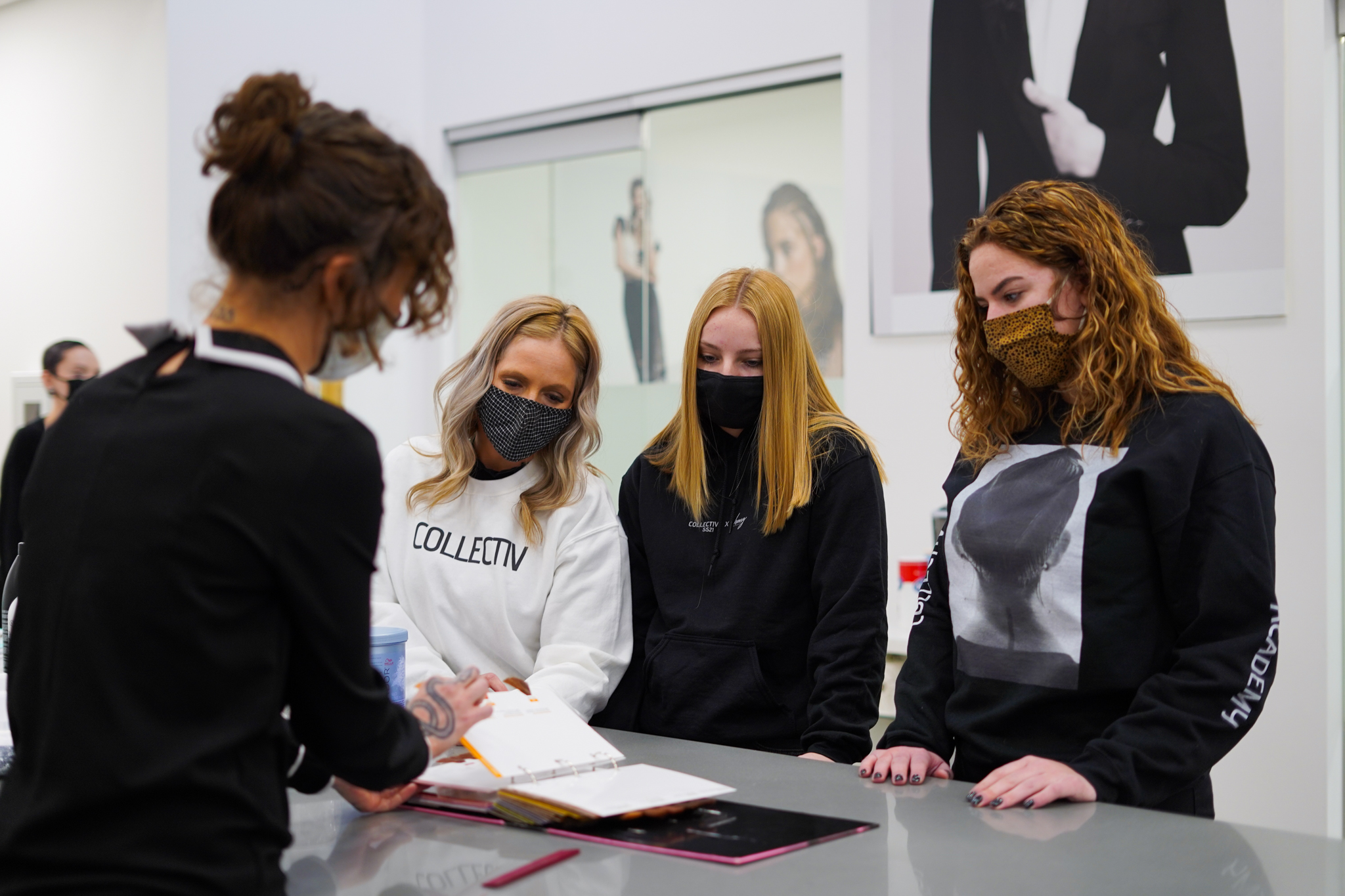 "I would always recommend COLLECTIV, as I know the curriculum they are receiving is top end. Having school owners who are hairdressers, have a history in the industry, and who are on the floor with the students is a complete game-changer. It holds the school accountable for continuing to progress the curriculum and be aware of what students are needing as they progress."
-Gina Gmeiner
At COLLECTIV Academy, we don't make our students choose cosmetology or barbering, as our program offers an in-depth education in both. We want our students to graduate knowing that they have the skills and tools to work with all types of hairstyles, lengths, and textures. Their futures could lead them to barber shops, salons, and even to television or movie sets. There are so many opportunities in the beauty industry, and we don't believe in limiting our student's future careers by limiting the skills they learn. Our students also have the opportunity to participate in classes such as:
"I would 110% recommend this school to anyone interested in becoming a hairdresser. Over my short career, I've learned that the education given/received through COLLECTIV is education you won't find in any other school," Heather says."Not to mention their incredible opportunities to further your education after completing your program." We value our students who learn with us and continue to come back after graduation to expand their knowledge and bring a competitive edge to their own work.
Our Advice to Future Beauty Professionals
Your future in the beauty industry starts with the right school. We set the bar higher than most beauty schools because we believe in pushing our students to be the best they can be. We encourage all potential students to take a tour of our school in order to experience our culture firsthand. While on your tour, ask yourself these questions to see if we're the right fit for you:
Can I see myself at COLLECTIV Academy?
What do I want to get out of my education?
Where do I see myself after graduation?
Am I interested in any of the advanced education classes COLLECTIV offers?
Heather's advice for prospective students:,
"My advice for anyone ready to attend beauty school would be to make sure you are willing to evolve with the industry and NEVER stop learning. This truly is an industry that can change your life."
The beauty industry really can change your life, as bringing beauty to others can help change their lives. This industry is fast-paced, ever-evolving, and filled with exciting opportunities.
Gina's advice for prospective students:
"Start looking for a salon and a mentor early on in school. Having a target or goal to aim towards before they are finished will allow them to better prepare and adapt to their career once they've graduated."
Our instructors have years of experience both working in and owning salons, and their success comes from our students' success. We want each and every one of our students to find the perfect career for themselves that can be exciting and rewarding.
Get Started at COLLECTIV Academy
What's the next step towards your future in the beauty industry? If you're ready to get started, beauty education at COLLECTIV Academy might be the perfect choice for you! Contact us today to find out more about us, scheduling, and financial aid.
*Financial aid is available to those who qualify.